Three luxurious all-inclusive resorts. Three unique nuptial styles.
Your wedding day is all about the two of you. So, shouldn't it reflect your personality as a couple?
The Inclusive Collection, part of Hyatt Hotels & Resorts, not only sets a beautiful beachfront scene, but lets you plan your day the way you want it to be—without a "no," "but," or "can't" to stop your vision from coming to life. In fact, their team of event coordinators are masters of the opposite, working their magic to design a destination wedding that feels like it sprung out of #WeddingTikTok.
Of course, that path to the perfect "I do" begins with finding the hotel that best fits your vibe. Whether you're planning a legal, symbolic, or vow renewal ceremony, these three fully inclusive properties—in amenities and in welcoming guests with ALL love stories—have what it takes to take your breath away.
If your wedding style is dramatic romance, go with …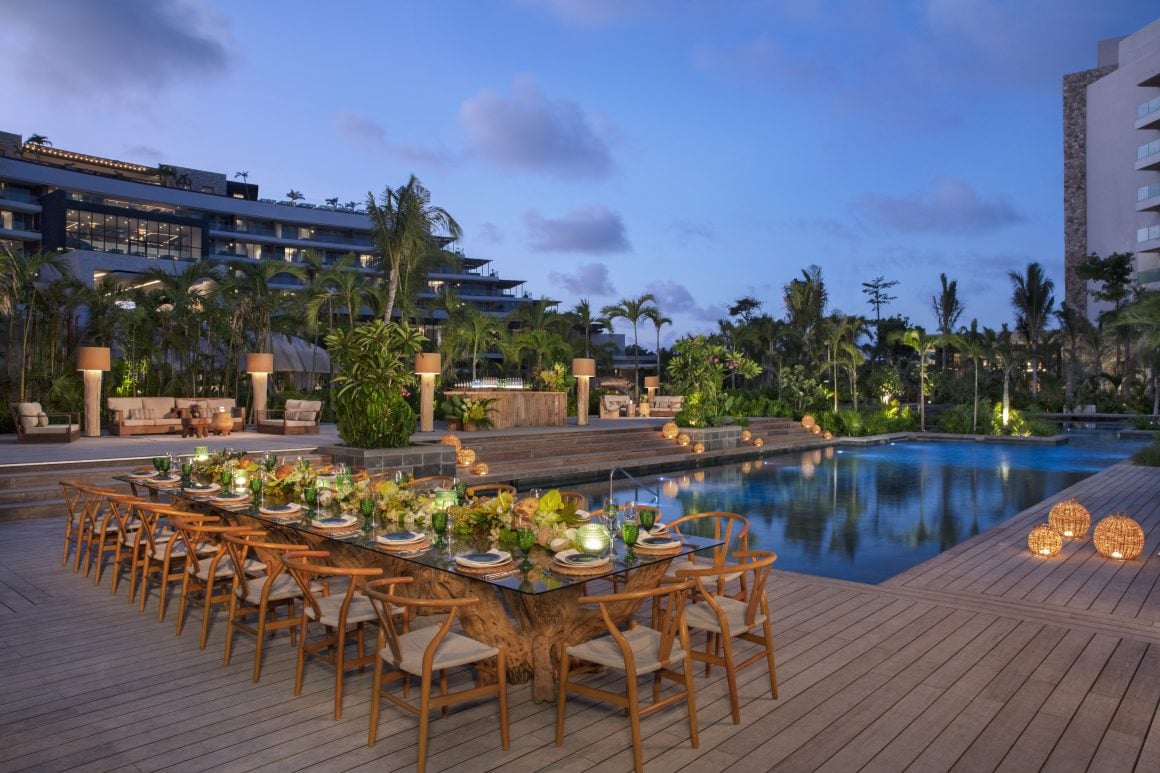 SECRETS® MOXCHÉ PLAYA DEL CARMEN / SECRETS® IMPRESSION MOXCHÉ
Adults-Only | LGBTQ+ Friendly | Riviera Maya, Mexico
All eyes will be on you at Riviera Maya's hottest new resort, gaining buzz since before its April 2022 debut. Channel the spirit of the Yucatan as you and your party unwind beside manmade cenotes and heated pools; toast to love and friendship at restaurants like vegan-friendly Bamboo; get your wellness on in the spa's hydrotherapy circuit; snorkel any nerves away along the Cozumel coast; and get ready for the aisle in earthy-contemporary suites—photo ops all. Trendy yet authentic, striking yet grounded, Secrets Moxché is the venue for couples who want to step up the drama while staying timeless.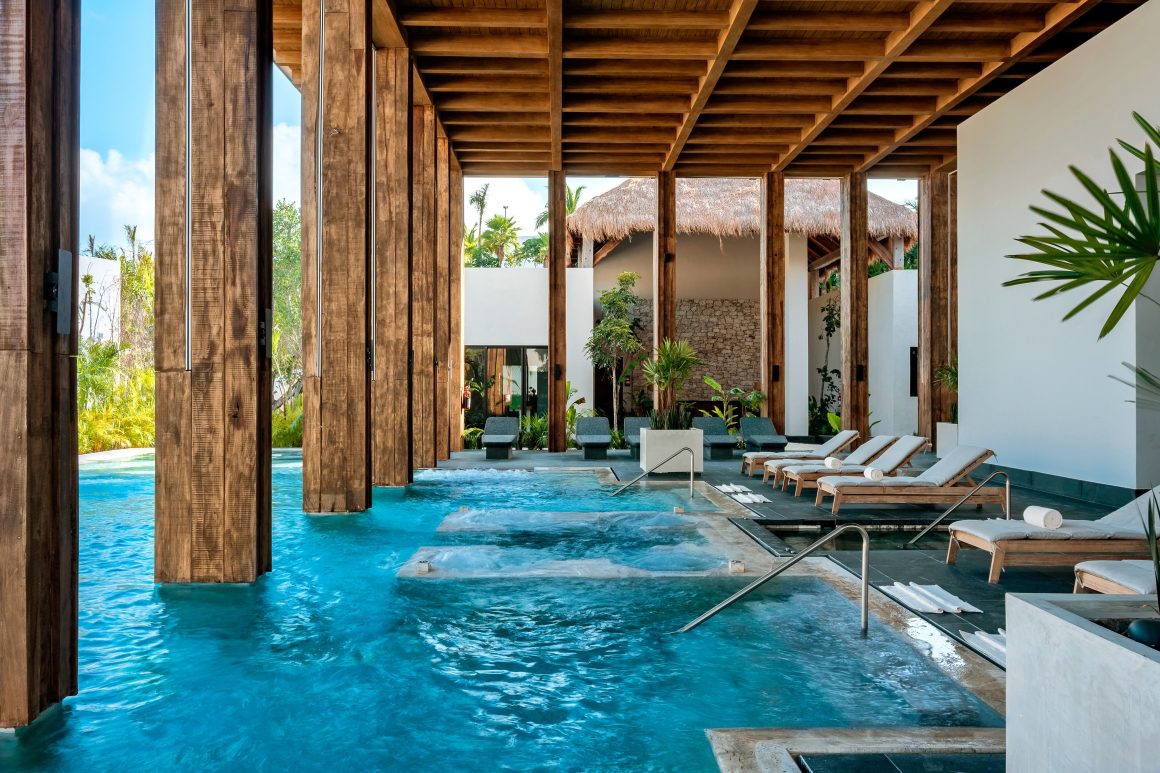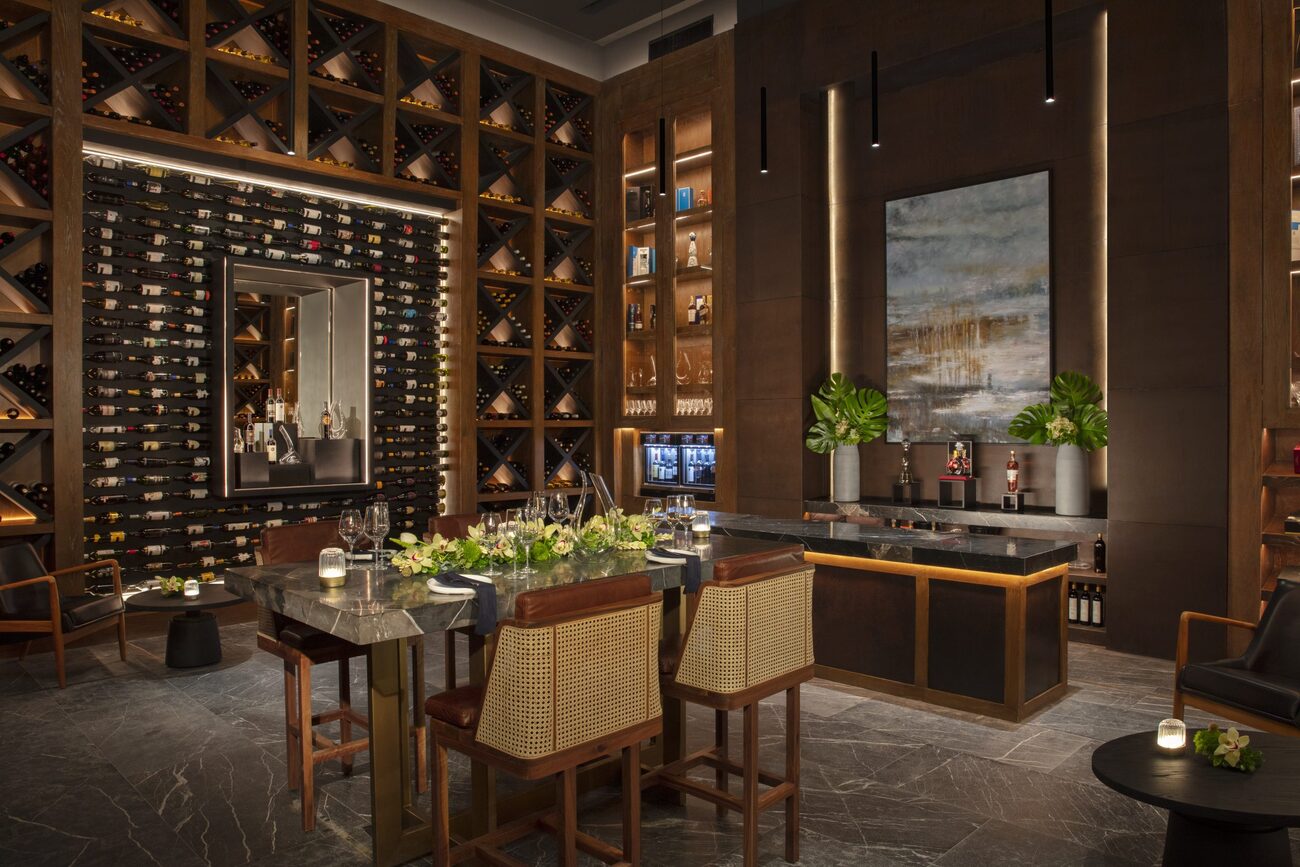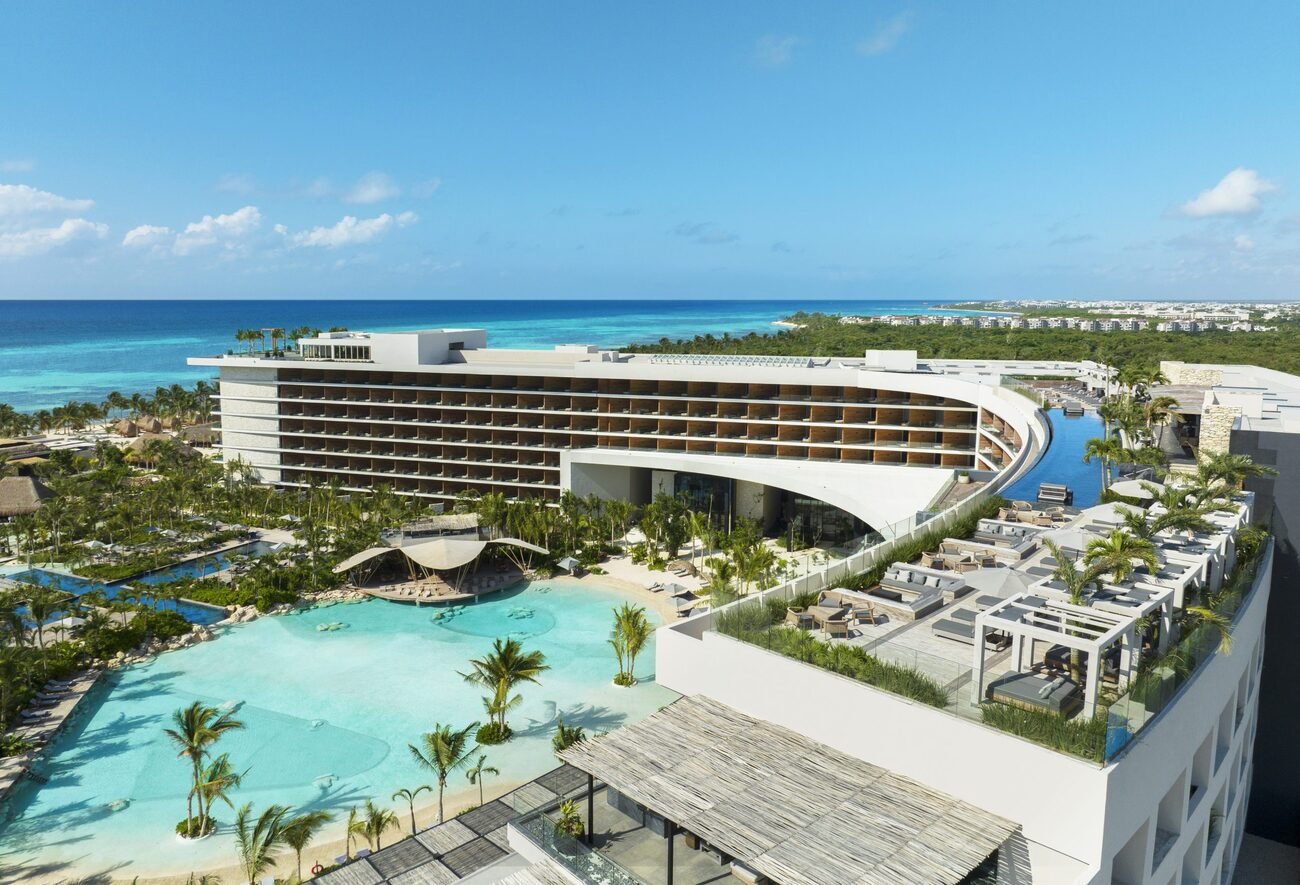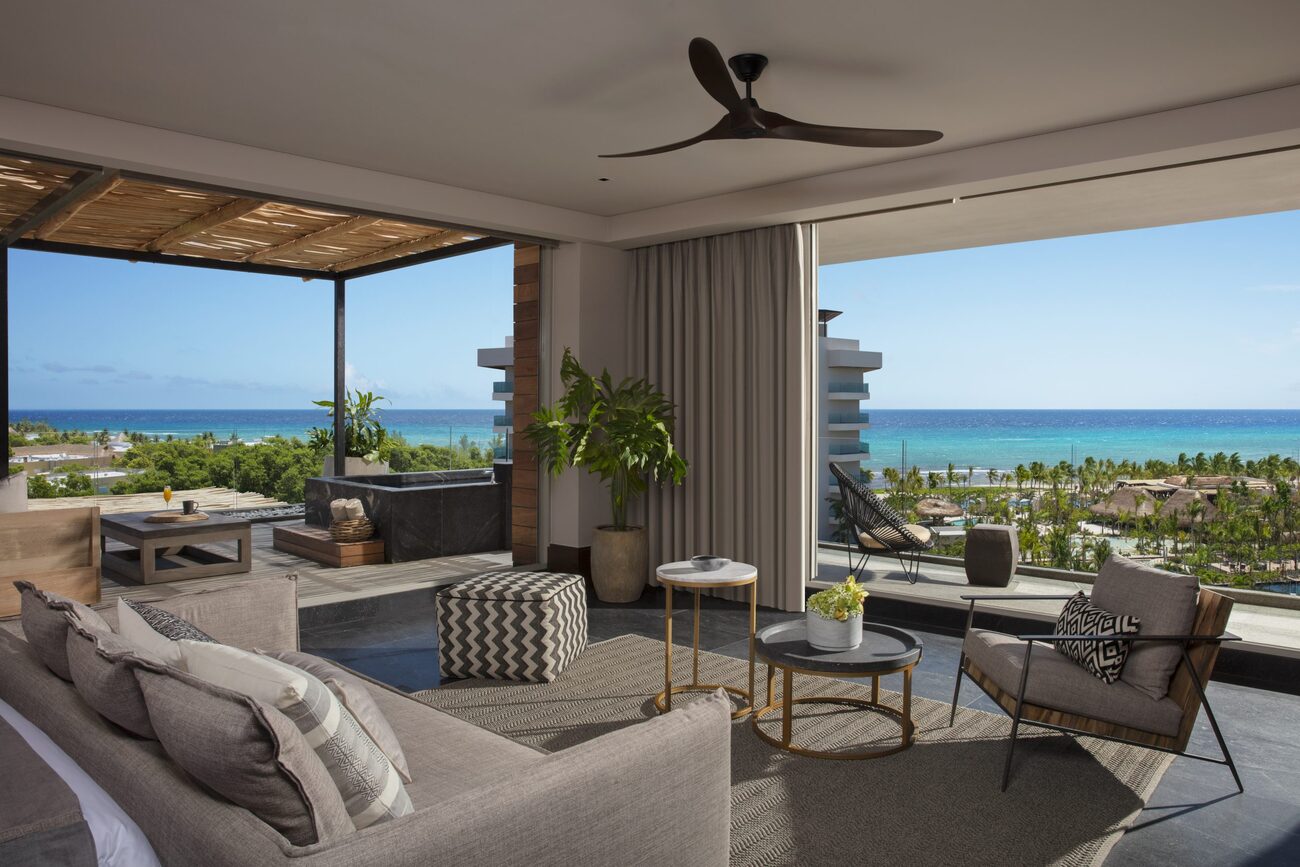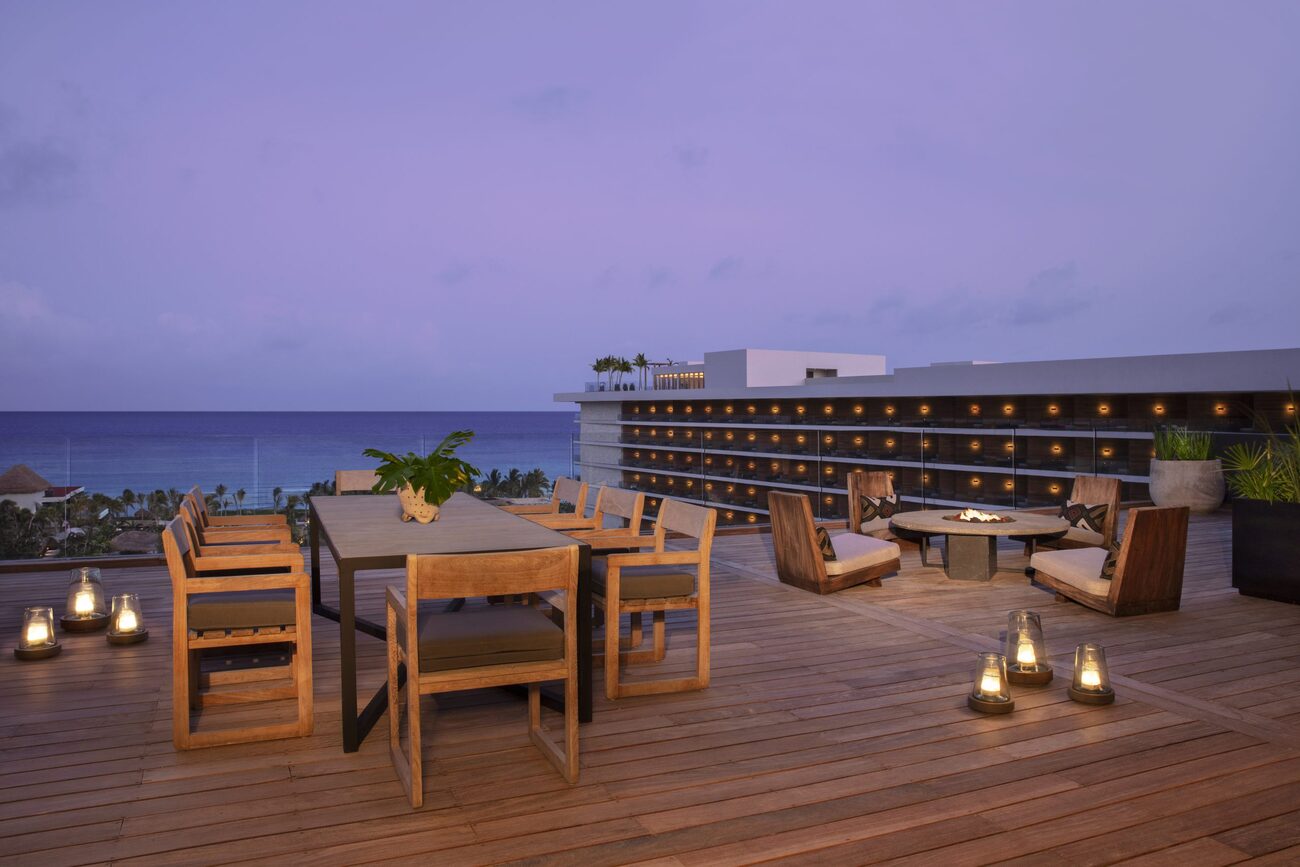 Picking up the larger resort's no-filter-needed aesthetic and saturating it with premier exclusivity, hotel-within-a-hotel Secrets Impression Moxché lends A-list flavor to its weddings. Think cinematic backdrops and personalized attention, down to butler service in your suite.
Perfectly Planned: Choose from wedding packages for two (elopement) to 100 attendees, including elaborate South Asian celebrations, plus engagement, honeymoon, and anniversary options.
Stunning Venues: Beach, Sky Rooftop gazebo or wedding salon, pool terrace, ballroom, cenote, Mystique area, and Seasoul terrace.
Wow Moment: Book a romantic dining experience on the beach for after you go from nearlyweds to newlyweds. Not only will you want the downtime with your new spouse, but the views will be something you'll always remember … and can recreate on your anniversary trip!
If your wedding style is lavish glamour, go with …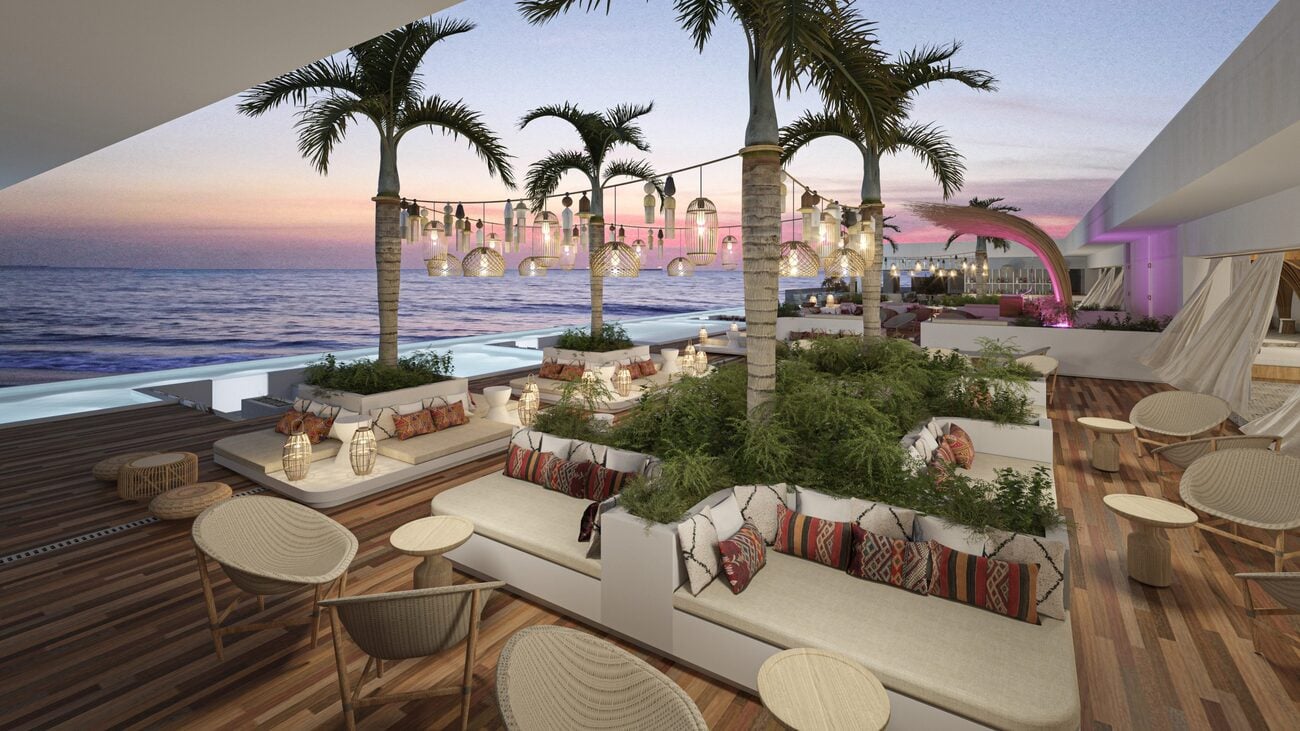 SECRETS® IMPRESSION ISLA MUJERES
Adults-Only | LGBTQ+ Friendly | Isla Mujeres, Mexico
When this resort says Endless Privileges®, they're not exaggerating. The first standalone Secrets Impression hotel certainly doesn't skimp on the amenities, including budget-saving perks like a complimentary sunset sailing one evening during your stay—featuring Champagne and hors d'oeuvres—butler service in each suite, and a bottle of Champagne every night if you book the absolutely spectacular Honeymoon Suite Ocean Front.
Spanning 1,410 square feet, the honeymoon category is the resort's most romantic, and most secluded, room. Located on the top floor on the western side of the hotel, sunset viewings here are like a scene from a rom-com. The interior refuses to be outdone, however, offering luxurious comforts such as an oversized rain shower, spacious living room, and walk-in closet ideal for that dress or tux on a hanger shot pre-ceremony.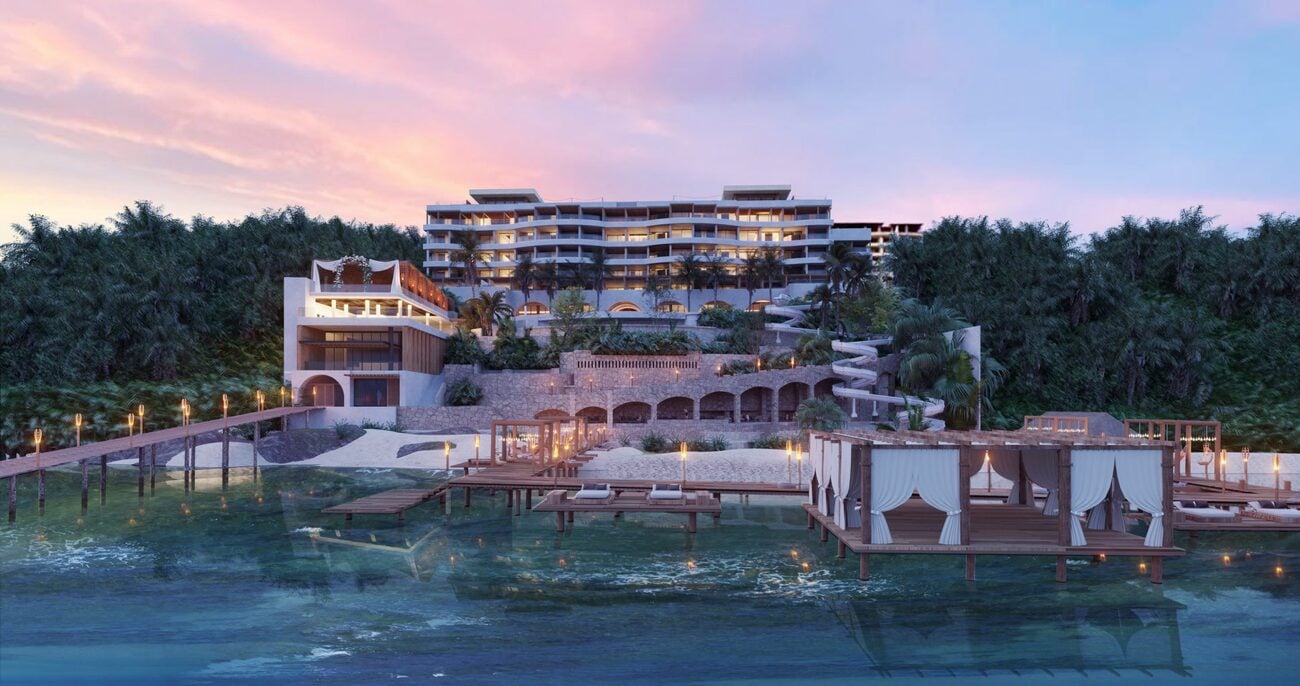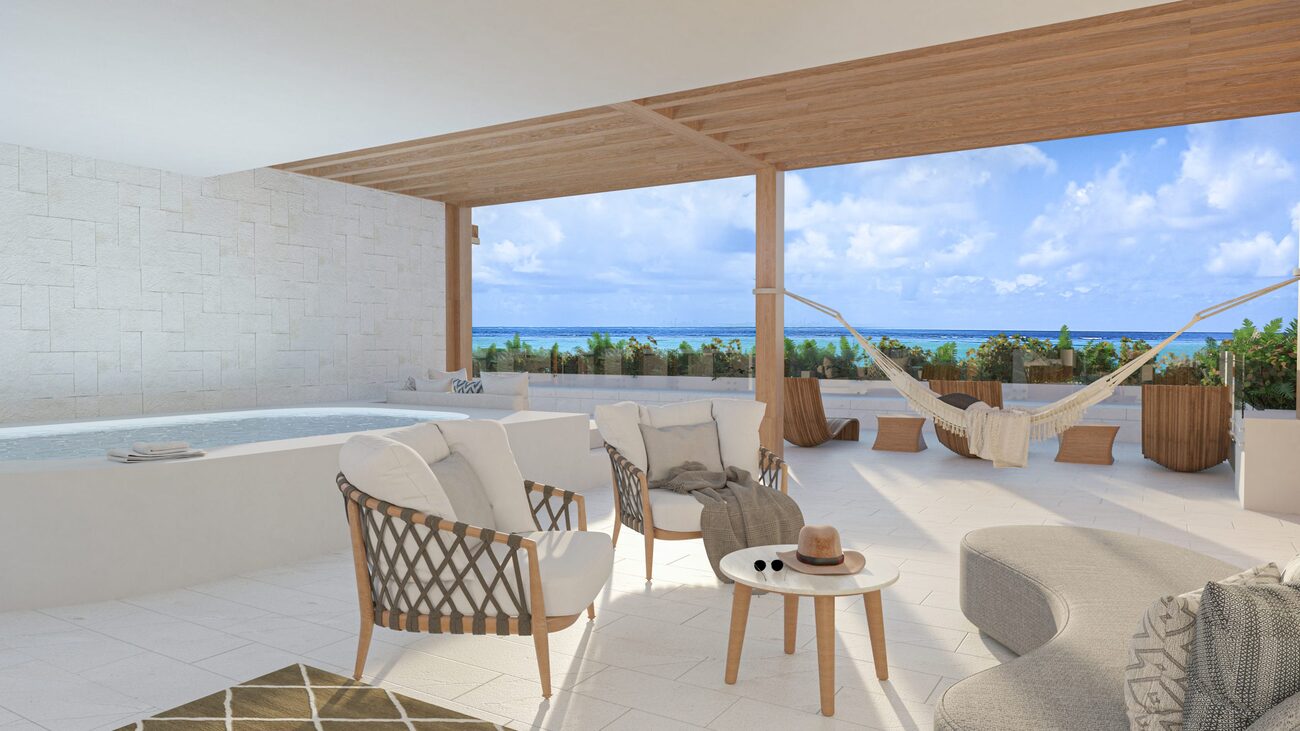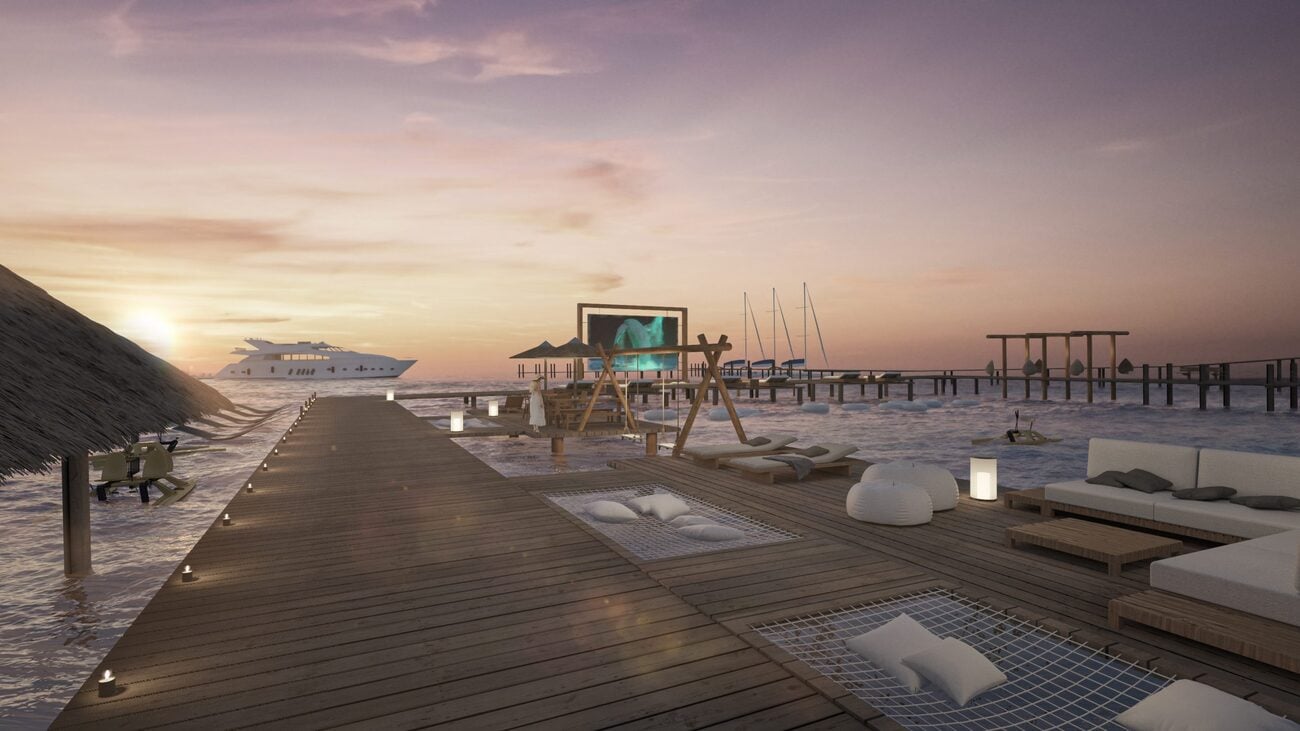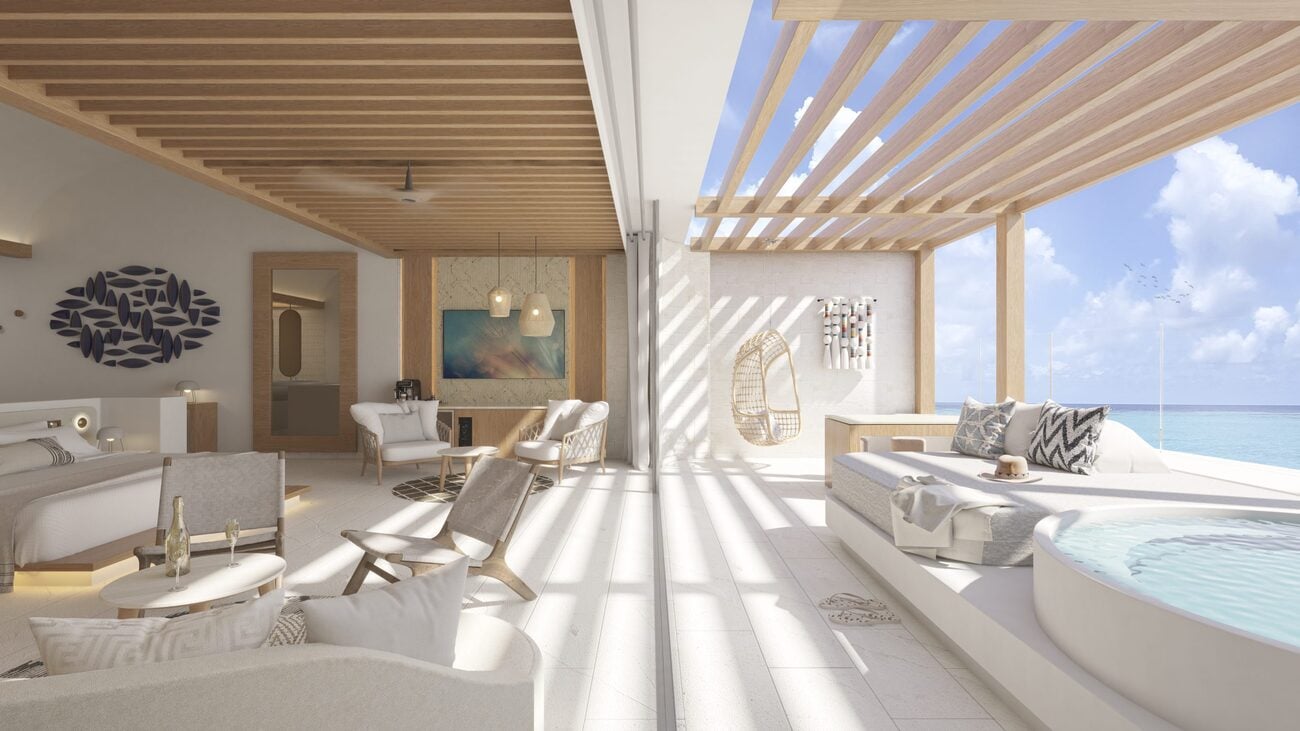 Perfectly Planned: Pop the Question, exchange Secrets of Love, or go for the Secrets Eternity Honeymoon package—or pick anything in between. A total of nine packages covers every angle.
Stunning Venues: The Temple, Water Terrace, or Sunrise Terrace for waterfront vows, or the Unik Ballroom for indoor awe.
Wow Moment: Combine the traditions of home with the heritage of the destination. The Mystique ceremony honors centuries of Mayan beliefs and blessings, offering a special, spiritual start to your new life together.
If your wedding style is storybook enchantment, go with …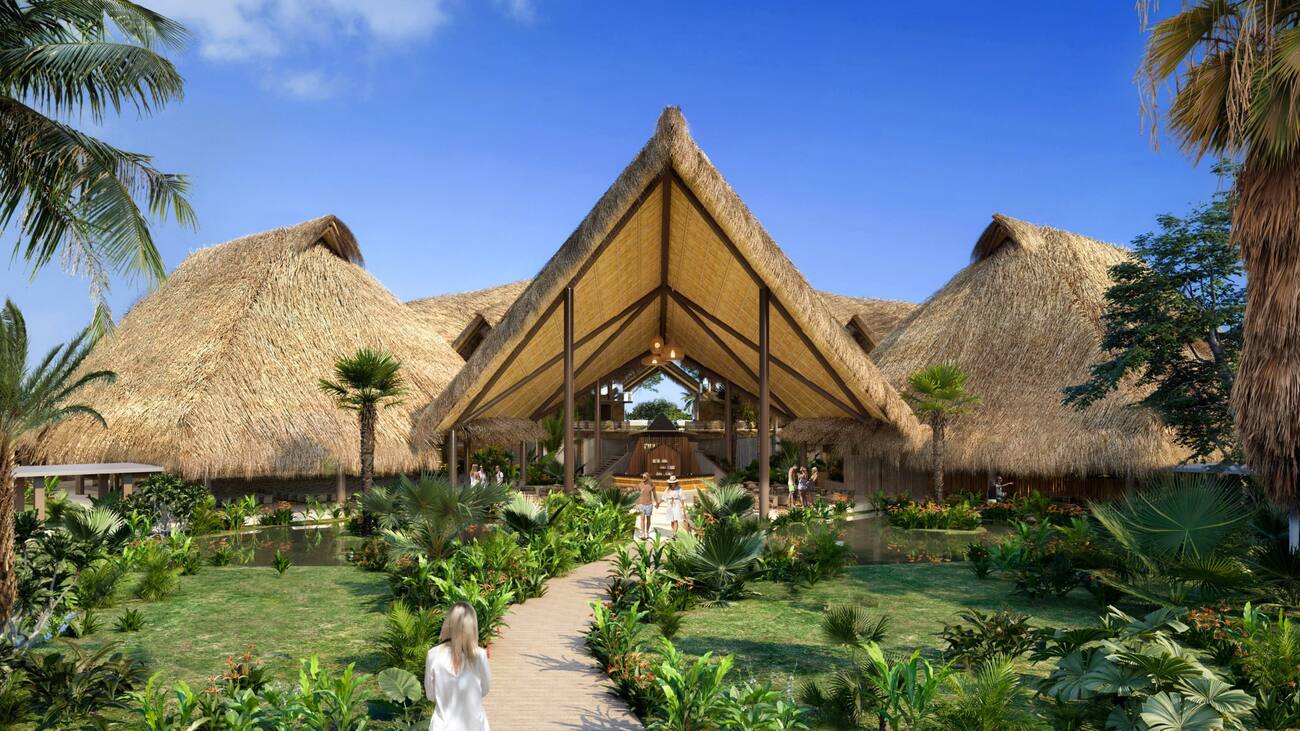 DREAMS® FLORA RESORT & SPA
Family-Friendly | LGBTQ+ Friendly | Punta Cana, Dominican Republic
Catering to all ages, even the littlest ring bearer or flower child will be swept away by the magic of this all-new Unlimited-Luxury® resort, set to open in February 2023. Rustic romance will intertwine with seaside scenery to deliver all the efflorescence the name implies, giving every photo the effect of a fairy tale painting realized. Leisure hours are sure to prove just as beautiful; complimentary dance classes, an on-site water park, and splurge-worthy private dinners on the beach will keep you and your guests entertained … and your wedding's hashtag trending.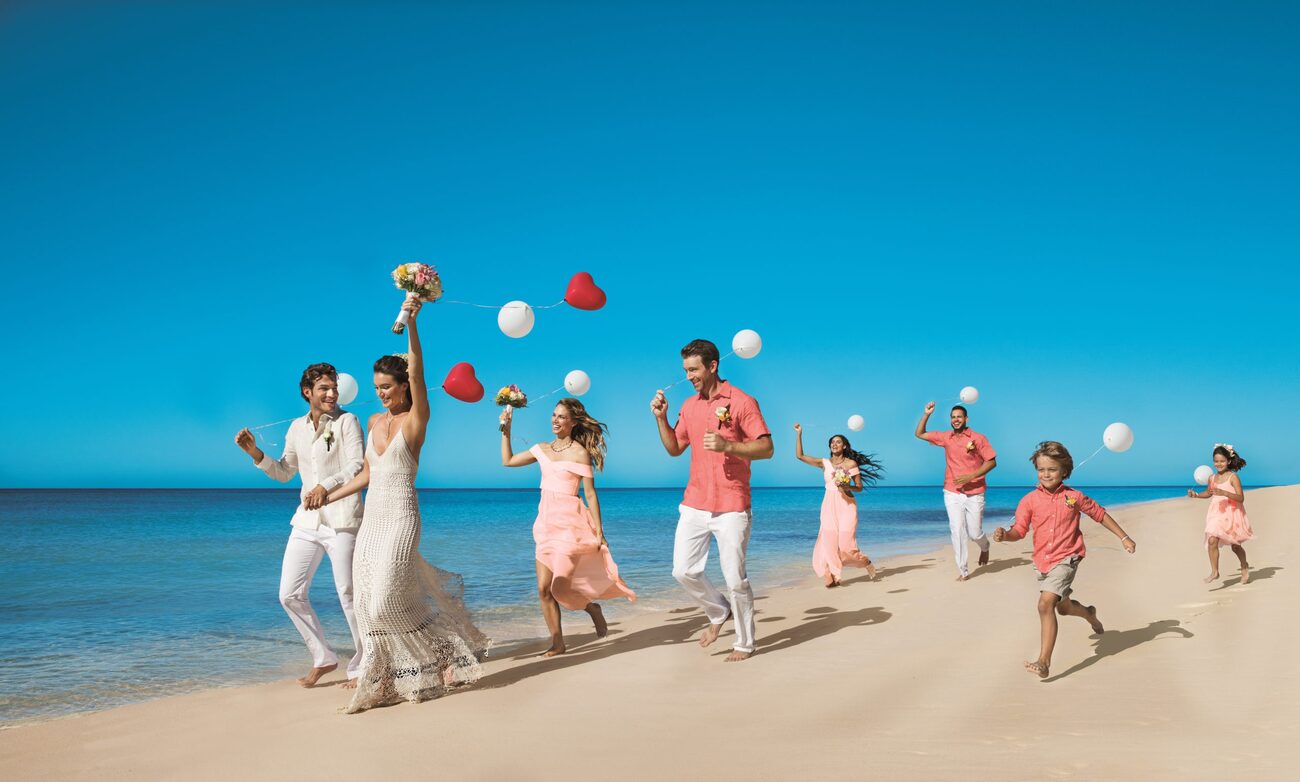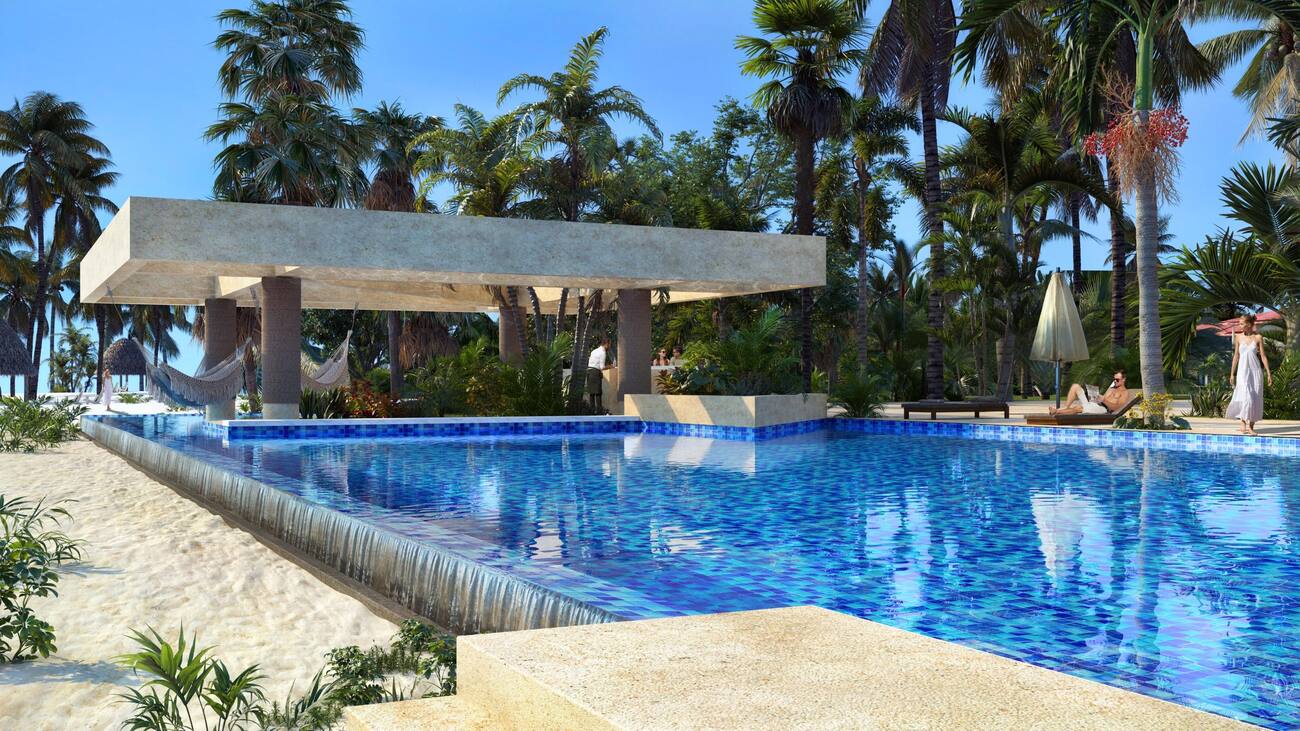 Yet as stunning as this verdant new property promises to be, it's the small touches that will make your stay bloom into something truly remarkable. Have a romantic breakfast in bed the day after at compliments. Mix the families in a friendly game of beach volleyball. Share a mojito or practice your Spanish with the adults as the kids and teens let loose in their dedicated clubs. Here, you can fill the pages of your wedding story with special moments one by one.
Perfectly Planned: Packages for engagements, weddings—from elopements to 100-guest events and including Catholic ceremonies— honeymoons, vow renewals, and anniversaries let you celebrate your love how you like.
Stunning Venues: Beach, garden gazebo.
Wow Moment: What better time to upgrade than your honeymoon? Dreams Flora's Preferred Club Master Suite Ocean Front will not only offer the best ocean views and most space, but access to the Preferred Club's private lounge, bar, and check-in.