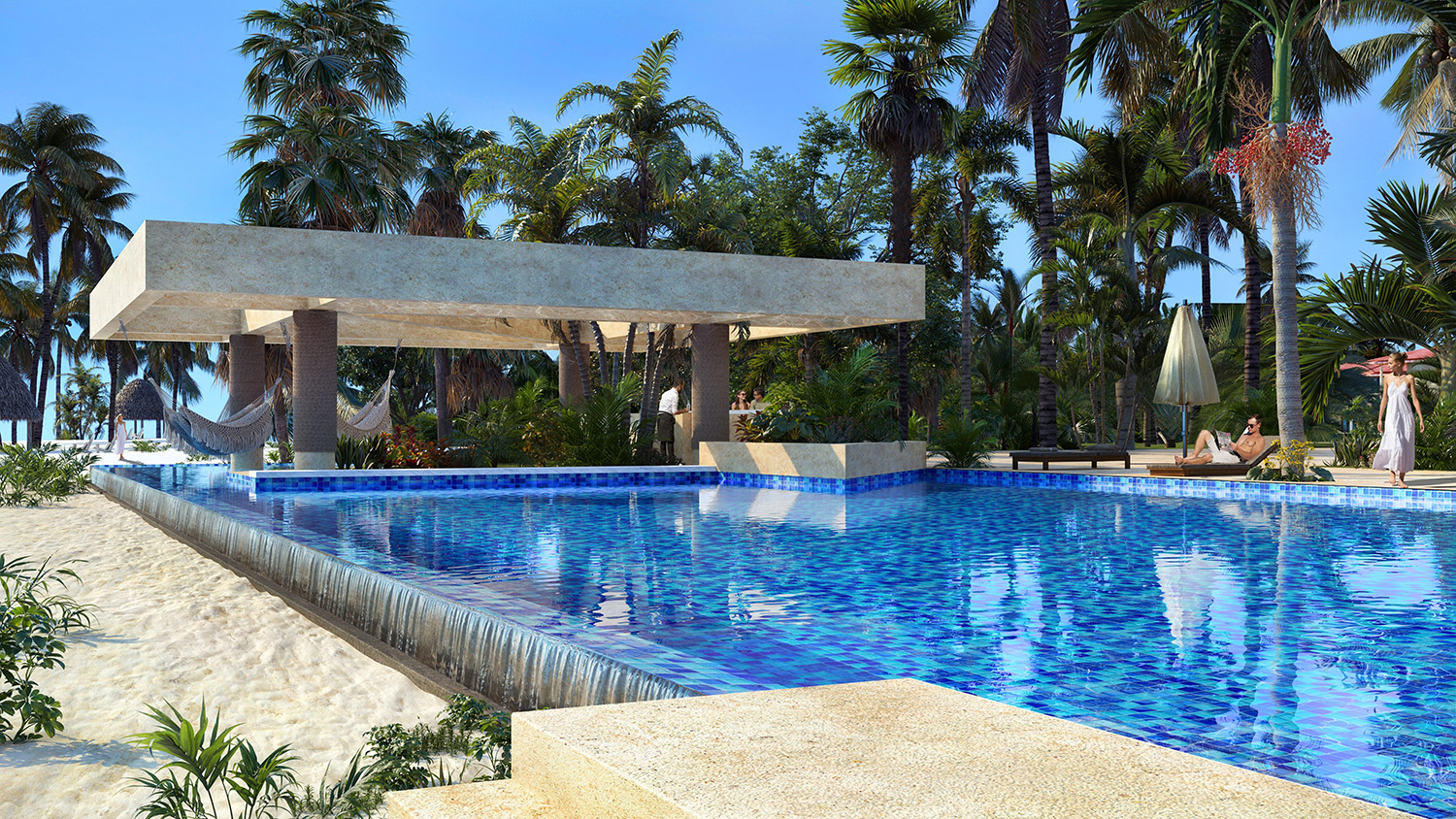 An eternal garden? Sounds right out of a dream. Dreams® Hotel & Spa Resorts by AMR™ Collection, technically, since that's exactly what the brand is promising with the December opening of the newly built Dreams® Flora Resort & Spa in Cabeza de Toro near Punta Cana, Dominican Republic.
According to travel advisors who book with ALG Vacations® brands Apple Vacations, Travel Impressions, Funjet Vacations, Southwest Vacations, and United Vacations, families now have a new-build option on Dominican Republic's most beloved stretch of coastline from the resorts known for Unlimited-Luxury®. But beyond the expected all-inclusive options of food, drinks, and daily and evening entertainment, how is the program showing growth in Flora? Let's get into the dirt.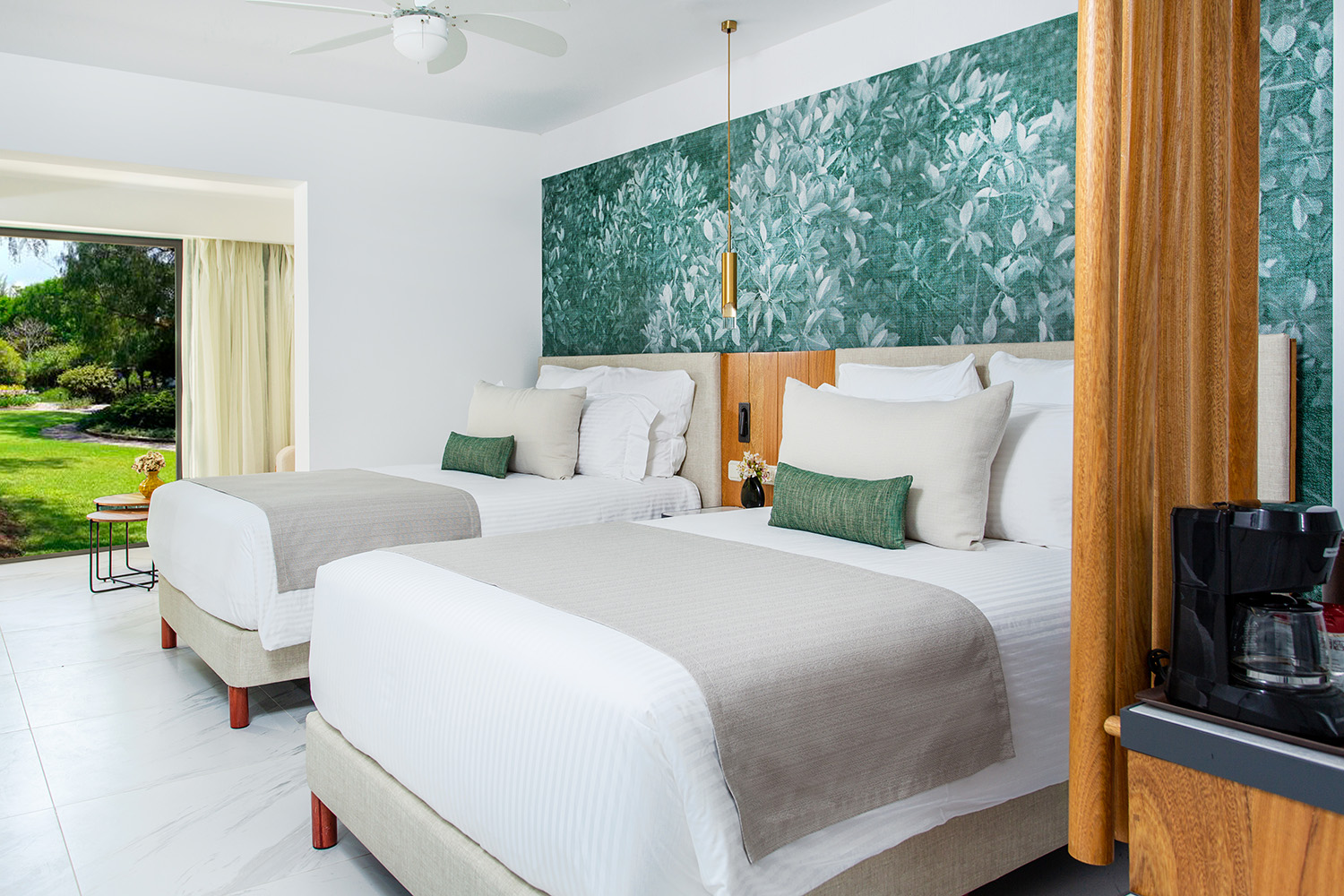 The Digs
With 520 rooms in five categories in low-rise buildings, travel pros say it's easy to feel at home in these Caribbean-contemporary style accommodations, where clean, fresh-looking décor in cream and turquoise and mid-century modern touches in the bathroom offer effortless-feeling aesthetic.
They start at 500 square feet, which is enough space to accompany up to three adults plus kids. The Junior Suites offer a bit more space, and are available in swim-up configurations for out-of-bed-in-the-water instant gratification. The biggest room of all are the Junior Suite Family Rooms, though, which offer accommodations for up to four adults plus two kids. The maximum capacity is six guests, so it's whatever the grown-ups feel like they can take on! However, the presence of the Explorer's Club for Kids makes that undertaking easier than it sounds.
Another amenity that makes life that much more a breeze is Preferred Club status. This is well worth the cost of the upgrade in the added values that come with this level, plus the Exclusive Perks an ALG Vacations® travel advisor can add on at no additional cost.
A personalized check-in and -out simplifies getting settled or out the door with kids in tow, and access to a Preferred Club lounge and bar, where snacks and premium liquors are offered nearly all day, give families an additional option for a retreat. Same goes for the Preferred Club-only restaurant, available for breakfast and lunch. Better amenities and the best room locations sweeten the pot, as does the special concierge service and a private pool just for this category of guests.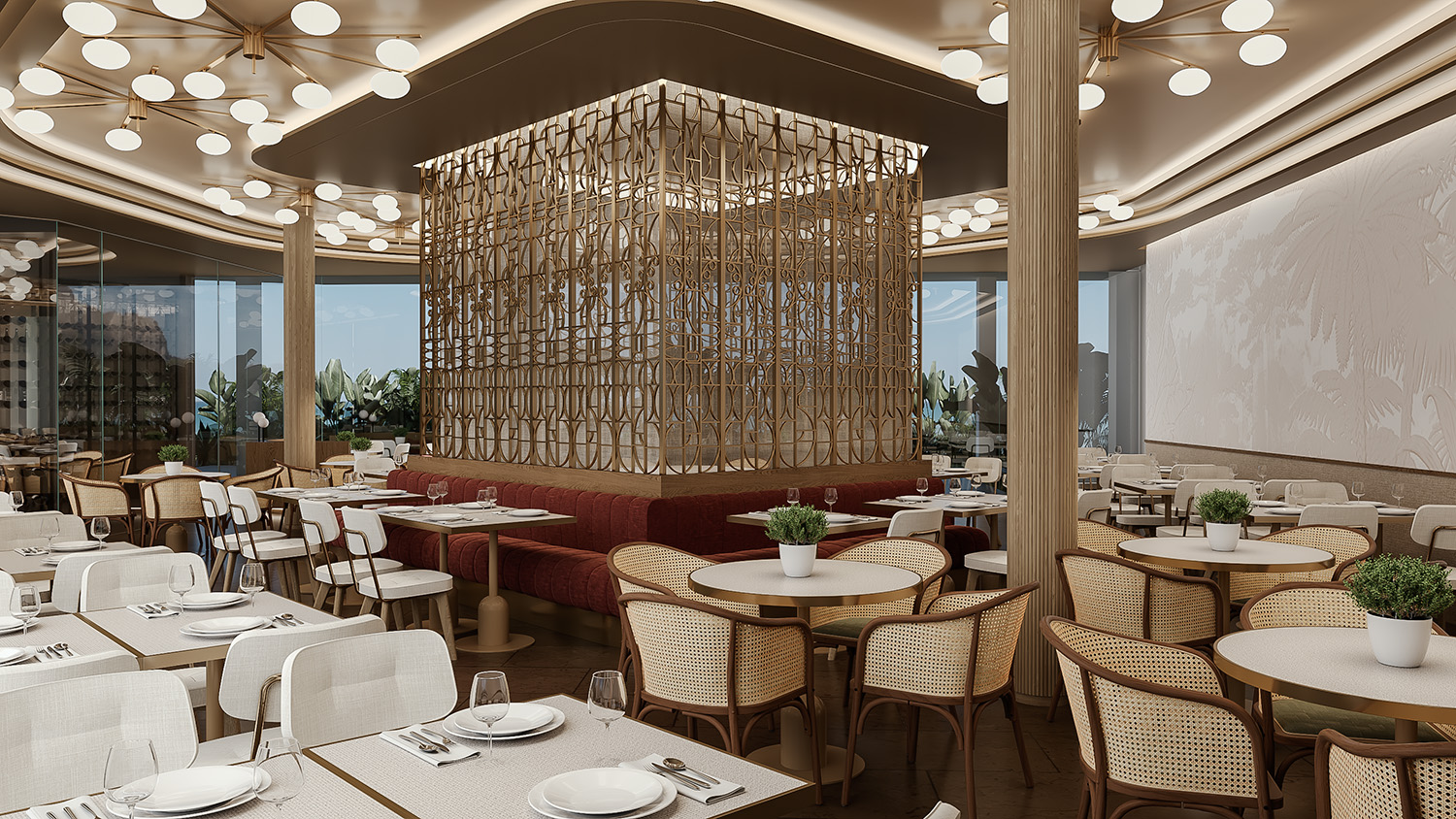 The Deets
While the room is important, it's called a resort vacation. What's available on the grounds is key to making a family getaway a great one, and Dreams Flora Resort & Spa makes that a focal point of their program.
There's AMR™ Collection's signature Explorer's Club for Kids we previously mentioned, which offers arts, crafts, a playground, treasure hunts, and weekly camp-outs to sate the need for adventure those aged 3 – 12 need. All of these activities are run by Red Cross CPR-certified staff for peace of mind. For teens up to 17, the Core Zone Teens Club offers social events, a snack bar, video games, and movies on the beach.
For those families who want to double down on the quality time, an indoor game room, beach volleyball, a paddleball and basketball court, non-motorized water sports that include kayaking, and four pools make it easy to find something to do together. And that's not to mention the on-site water park!
Seven order-as-you-please dining options that include a beach grill, coffee and pastry shop, Asian restaurant, seafood venue, Mexican, Italian, and steakhouse make family meals easy-peasy; a large and festively decorated international buffet provides even higher likelihood of everyone getting exactly what they want.
In other words, this new entrant is offering more than enough to encourage family vacation memories to blossom. The only question is, which ALG Vacations® brand should your travel advisor use to book yours? Visit www.traveladvisorsgetyouthere.com to find out.
ALG Vacations® is a highly respected collection of tour operators widely recognized for providing the industry's leading leisure travel experience across the world. Its well-established brands include Apple Vacations®, Funjet Vacations®, Travel Impressions®, Southwest Vacations®, Blue Sky Tours®, and United Vacations®. ALG Vacations® is part of Hyatt and managed under Apple Leisure Group®.